Youth Sports Leagues

We Love Youth Sports!
Park and Recreation Departments, leagues, teams across the region have all learned that David Grupa Sports is the preferred alternative to the "big box" companies. They simply can't beat the personal service, product selection and image quality of our Certified Professional Photographers.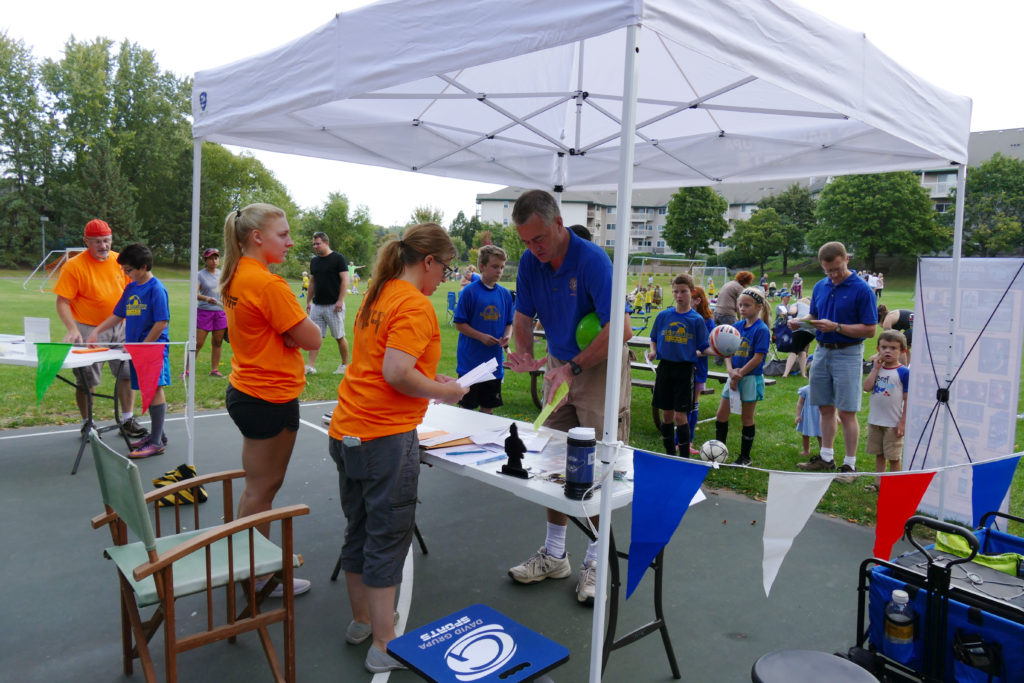 We are organized.
Before Photo Day, we will provide a schedule so each team knows when to show up. Simply give us your team and roster info, and we'll handle it from there.
On Photo Day, we provide staff to answer parent questions and keep teams and players moving through the process.

Ordering is easy. Our wide selection of products and packages are sure to be a hit with your players and parents.
After Photo Day, you will receive your orders within 21 days. All orders are individually packaged and labeled for easy distribution.
We give you options.
Your players and parents won't get the same "bat on the shoulder" pose year after year. With our "Pick Your Pose" charts, your players select from a variety of poses or choose their own.
We have awesome products.
From traditional photo offerings to industry-leading custom products, your parents and players will love the options. See them here.
---
We make your life easier.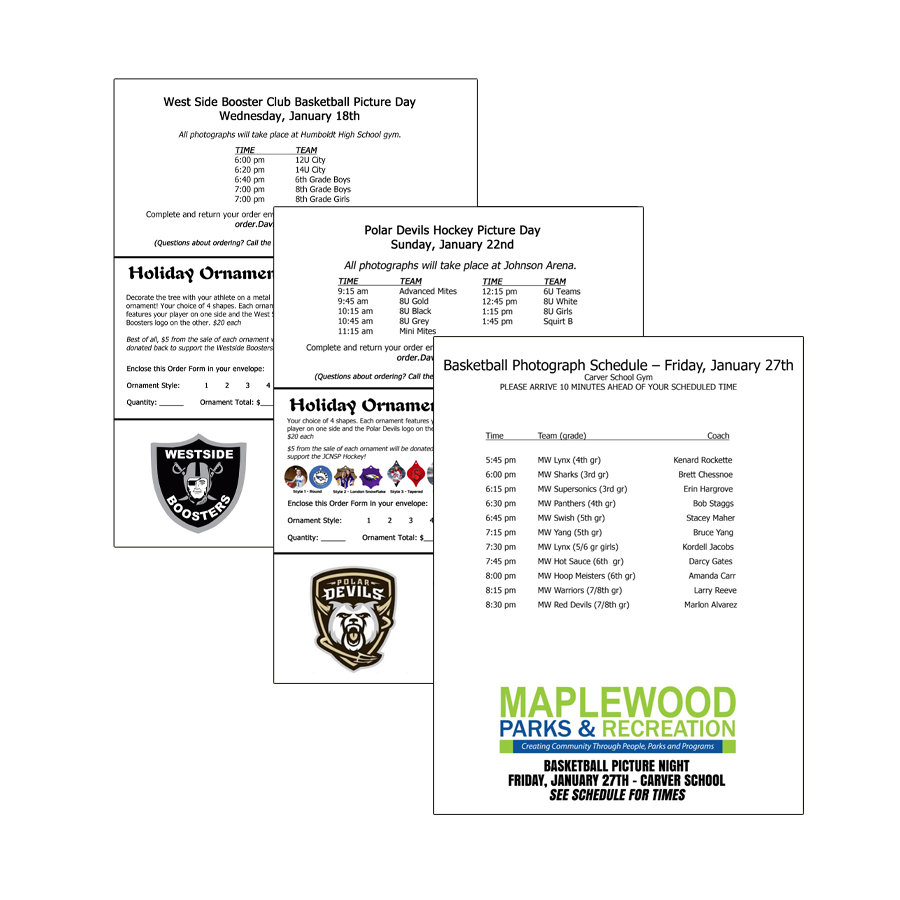 We have the flexibility to photograph either indoors or outdoors. This means no rescheduling due to inclement weather. (All we need is an indoor location large enough to accommodate your groups.)
We also assist with the scheduling of your Photo Days so that teams flow through smoothly.
---
Does this all sound good to you?
Contact Us today by clicking the link, or better yet, pick up the phone and call David Grupa Sports at 651.748.8779.
Check out some player images.