About Us

Big Time Service; Small Company Values
David and Kirsten Grupa are 2 of just 50 Certified Professional Photographers in the State of Minnesota. This assures you of working with a photographer who will be prepared and qualified to produce quality images for you and your team, league or group.
A respected name in the photographic community, David has been in the industry since 1976, creating award-winning images across the region. Kirsten joined the team in 2012, bringing a fresh award-winning style to the images she creates.
Their fun-loving, personal approach to photography has been a hit with schools and leagues throughout the Twin Cities and Greater Minnesota. You, along with your players, coaches and parents will love both the images they create and the organization they bring to sports team photography.
Call the studio today – 651.748.8779 – to schedule a meeting or simply chat about the difference a Certified Professional Photographer offers your team or league.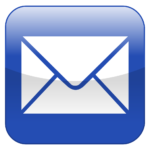 Schedule a Meeting
We are happy to meet with you! Schedule a personal meeting, or invite us to meet your league's Board or Booster Club. Click the envelope to email us, or give us a call – 651.748.8779